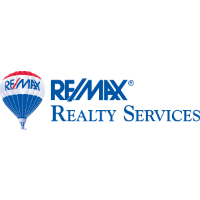 Here's a perfect, real world text book example of how to get top dollar for an older home, regardless of its condition.
The house needed a total renovation. It was an estate sale. Not much had been done in the last 30 years to maintain it and it showed but, fundamentally, it was cool house with some really nice features and I liked it a lot. The seller had inherited it from his mother and did not want to spend a dime on repairs or renovations. We were selling it as-is.
The challenge was how to get top dollar for an old, beat up house on a super busy road. Any realtor will tell you what a challenge it can be selling a home on a busy road like Bradley Blvd. There are lots of buyers, especially families with pets or young children, who will not even consider a home on a road like Bradley Blvd. because it's such a busy road and, frankly, who can blame them.
I've worked with lots of buyers over the years and not one of them has ever said "We want a beat up old house on a busy road that needs a lot of work." Buyers will settle for that if the price is right but they never start out looking for it. If anything, that is specifically something they don't want. With listings on busy roads what you usually get is potential buyers complaining about how much traffic there is while they beat you up over the price. I've been there before as have most realtors.
There is nothing a seller or realtor can do about the busy road problem or the bad condition problem if there is no budget for repairs except price it aggressively to the point that even marginally interested buyers can't resist coming for a look. That's the key.
It was difficult to get good comps on this house for all of the above reasons but it looked like it would sell in the low to mid 7s at best. I shared all the comps with the seller and told him that the only way to get the maximum possible and sell it quick, two things that always go together, was to put it on the market for $699K. That's not what he wanted to hear.
Like lots of other home sellers he thought the list price would be about the same as the contract price, which it sometimes is. He didn't know that the list price, at least in the DC Metro area, is really just a conversation starter. He was hoping to get low 7s and was worried, because of the condition of the house and Bradley being Bradley, that my strategy of asking for less to get more, might not work in this case and that it would just lead him to getting less. I assured him that his house was a textbook example of why my marketing strategy was the right one and the only way for him to go.
I showed him that $699K was a steal of a price for almost anything in Hillmead, especially a house with 2600sf on one level, 5 bedrooms, 3.5 bathrooms, a two car garage and a huge driveway with plenty of space to turn a car around that was also big enough to park a dozen cars in. And it was in the Whitman/Pyle school cluster so it wasn't all bad by any means. There was much to like about the house and it's general location. Buyers like those features. With some reluctance he agreed to follow my advice and signed the listing contract with $699K as the list price.
The house was vacant and there was no furniture in it. All warts were visible and there were plenty of them. Even though it was on Bradley it was set on the back of the half acre lot, leaving virtually no back yard. It wasn't as close to Bradley as some homes are but if the buyer had kids they would be playing in the front yard. No parent dreams of that.
People always want what they can't have so the ideal home selling situation requires attracting as many people as possible to visit the house. The list price is what does that. The more visitors that show up that first weekend on the market, the more likely it is that buyers will compete. When buyers compete it always leads to a quick sale at the highest possible price. It's as simple as that. Top dollar and quick sale go together like a hand in a glove. The opposite is also true. Asking for top dollar almost guarantees the seller won't get it.
So what happened?? I went live with it on a Thursday morning with showing instructions that agents could go anytime to see it and I held it open on Sunday. The easier you make it for agents to show a house, the more likely it is to sell fast and for top dollar.
In almost no time buyers and agents were coming out of the woodwork. The first agent showed up less than an hour after I went live. Over the weekend I had no less than 100 buyers and agents visit. Some brought contractors and home inspectors with them. It was chaotic at times with buyers and agents practically tripping over one another. I was there the better part of Saturday and Sunday and it was crazy busy. There were so many people and cars in the driveway and parked up and down Bradley Blvd it did look like a party was going on.
Nobody complained to me about how busy Bradley Blvd is or how much work the house needed. Not a word about any of that. Instead, the serious ones were trying to figure how high they needed to go to get the house. They all knew it would require something that at least started with a 7 to get that house.
There is nothing more effective in marketing a house, and getting top dollar for it, than enticing 100+ people to visit it over a weekend. I'd never had so many people show up to visit a house before. Nobody in my office had either and we sell, as a company, over a billion dollars worth of real estate annually in hundreds of transactions. This was an out of the park home run for the seller.
The power of that many buyers and agents seeing each other at the same house, at the same time, can't be quantified but it's intense. If we had listed at $740K, none of that would have happened and we would have been lucky to get $740K.
By the following Tuesday I had 15 offers in hand that I brought to a meeting with the seller. All but one of them were above asking price. Most of them were cash offers in the mid to upper 7s. There was, however, one agent who took note of the situation over the weekend and had a motivated buyer client. She advised him to come in hard if he wanted it which meant, in her view, a cash offer of $810K, no contingencies, no inspections, settle in three weeks. It was the last offer we got.
The seller was ecstatic. He would have been happy with $735K. He signed the $810K offer and we settled three weeks later.
This was not the first or last time I've sold a house this way. I just did the same thing at a house on Offut Street in Chevy Chase. I got ten offers on that one with the sale price $80K over the asking price. In both cases if I had listed it for what I got in the end I never would have come close to getting that number.
If you've got a house to sell and you want to have 20-50+ potential buyers come for a look the first weekend it's on the market and then get multiple offers for it, call, text or email me. I can do the same thing for you that I did with my other seller clients.